Toei never officially explained why Krillin's shirt says, "Tacos". Fans have speculated that it could be because DBZ is big in Latin America and tacos are a Mexican dish.
Other fans have speculated that it could be the start of the word Takoyaki, but I'm not sure that makes sense sense.
Disclosure: When you buy through links on our site, we may earn an affiliate commission.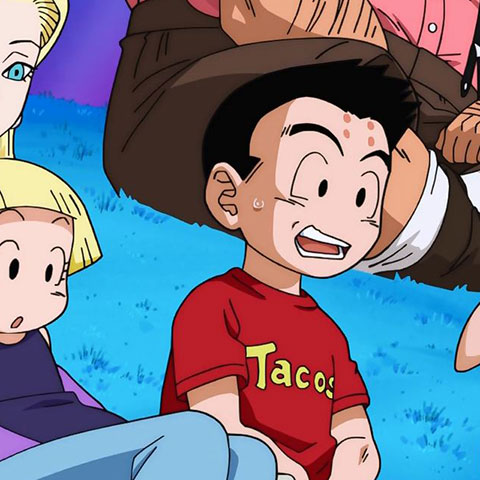 Why does Krillin wear a Tacos shirt?
There's really no reason why Krillin wears a tacos shirt in Dragon Ball Super other than it looks cool. Can't a man just be about tacos?
We're talking about the same show that had Vegeta wearing a pink shirt that said, "Badman" and Piccolo wearing a shirt that said, "Postboy".
Krillin wears a shirt that says tacos, a funny english word, just like how dudes in the West wear shirts with Japanese Kanji.
Where Can I Buy Krillin's Red Tacos Shirt