Why Wear DBZ Hat?
In short because it's cool. The DBZ symbols and logos like Capsule Corp come in a few different styles. Some are stealth and others stand out. Either way wearing one lets you represent for Dragon Ball. Other DBZ fans will recognize the logo and give you props.
Disclosure: Please note that this site contains affiliate links, which means that if you make a purchase through one of these links, we may receive a small commission. Thank you for supporting!
Capsule Corp Hats
What is Capsule Corp?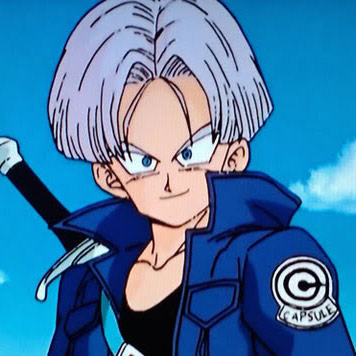 Dragon Ball's Capsule Corp is a fictional company within the Dragon Ball universe that produces a variety of technological inventions, the most notable of which are the DynaCaps aka "Capsules" themselves.
Capsules are small, spherical containers that can hold and shrink down just about any object or vehicle to a convenient and portable size.
The Capsule Corp was founded by Dr. Brief, a genius inventor who is responsible for many of the technological advancements in the Dragon Ball world. Dr. Brief's daughter, Bulma, is one of the main characters in the Dragon Ball series.
Bulma is an integral part of the Capsule Corp. Her intelligence and expertise in technology often come in handy for the Z-Fighters when they need new equipment or vehicles for their battles.
The Capsule Corp has created a variety of products throughout the DBZ series, such as the Capsule Cars, Capsule Planes, and Capsule Houses, which are all convenient and practical for travel and living. They have also created more advanced technology such as the Time Machine and the Gravity Room, which are used by the Z-Fighters to train and prepare for battles.
The Capsule Corp is a staple of the Dragon Ball franchise and has become a recognizable and beloved part of the series. Its innovations and products have played a significant role in the plot and have helped to propel the story forward.
The Capsule Corp also serves as a symbol of the technological advancements within the Dragon Ball world and showcases the incredible ingenuity and creativity of the series' creators. The brand's significance make fans want to rock the logo.
Best street Style Capsule Corp Hat: CC Unstructured Dad Cap
Want to rep DBZ but keep that clean street style aesthetic at the same time?
Check out the Capsule Corp Dad Cap because it's clean AF. It's got the understated Capsule Corp symbol logo on the front, and a metal strapback in the back.
Best CAPSULE CORP SNAPBACK: CAPSULE CORP Text BASEBALL CAP
Amazon Auto Links: PAAPIError: InvalidParameterValue: The ItemId B0832PQM85 provided in the request is invalid.
This is another great design, this time with a text version of the logo.
The snapback is understated and reads, "CAPSULE CORP". It also comes in different color ways, so you can pick your favorite color.
DBZ Symbol Hats
From the beginning of Dragon Ball, through Z, and even now with Dragon Ball Super, characters had symbols. Each one is unique and represents characters or their teachers
Dragon Ball Z Goku Kanji Baseball Cap
Last updated on December 9, 2023
The Go kanji is Goku's family symbol. He wore it after training at 100x gravity on the way to Namek when he became a master in his own right. Up to that point he was wearing his previous masters' symbols.
This Go snapback features the kanji prominently on the front. It comes in black or orange to match Goku's gi.
Dragon Ball z "Kame" symbol Hat
Amazon Auto Links: PAAPIError: InvalidParameterValue: The ItemId B07XNQ7L3F provided in the request is invalid.
Majin Buu Symbol Hat
Amazon Auto Links: PAAPIError: InvalidParameterValue: The ItemId B07PRWCGR1 provided in the request is invalid.
This Majin symbol strapback cap is clean and pure evil.
Wear it to unlock your power level and unleash your inner evil.