Why Wear DBZ Hat?
In short because it's cool. The DBZ symbols and logos like Capsule Corp come in a few different styles. Some are stealth and others stand out. Either way wearing one lets you represent for Dragon Ball. Other DBZ fans will recognize the logo and give you props.
Disclosure: When you buy through links on our site, we may earn an affiliate commission.
Capsule Corp Hats
What is Capsule Corp?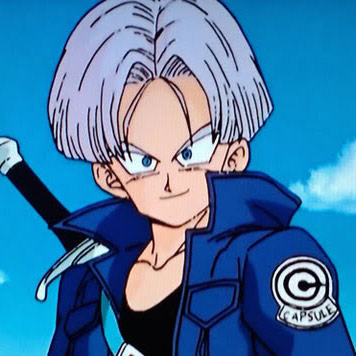 The Capsule Corporation is pretty much the Apple of the Dragon Ball Z world. It's one of the largest and most successful companies in the world. Bulma's father, Dr. Brief started the company with the famous DynoCaps.
Last updated on August 4, 2020
Want to rep DBZ but keep that clean street style aesthetic at the same time?
Check out the Capsule Corp Dad Cap because it's clean AF. It's got the understated Capsule Corp symbol logo on the front, and a metal strapback in the back.
Amazon Auto Links: PAAPIError: InvalidParameterValue: The ItemId B0832PQM85 provided in the request is invalid.
This is another great design, this time with a text version of the logo.
The snapback is understated and reads, "CAPSULE CORP". It also comes in different color ways, so you can pick your favorite color.
DBZ Symbol Hats
From the beginning of Dragon Ball, through Z, and even now with Dragon Ball Super, characters had symbols.
Last updated on August 4, 2020
The Go kanji is Goku's family symbol. He wore it after training at 100x gravity on the way to Namek when he became a master in his own right. Up to that point he was wearing his previous masters' symbols.
This Go snapback features the kanji prominently on the front. It comes in black or orange to match Goku's gi.
This Kame snapback features the original symbol of Master Roshi's Turtle school. It's comes in the orange to match the Turtle schools' gi worn by Goku, Krillin, Yamcha, and Gohan.
If you're a DBZ fan and orange is your style, the Kame cap is a must-have item.
Dragon BAll Z Character Trucker Hats
If a trucker hat is more your style check out these DBZ character hats.
They feature different z-warriors and villains like Goten, Trunks, Vegeta, and Frieza on the front.